Linen rental
We consider at your disposal numerous solutions as your teams, your apartments, and your rents.
Kits are conceived for a use, by 1 person based on the size of the bed They consist all of :
2 sheets
1

or 2 Pillowcases (according to the size of the bed)

2

Terry towels

2

Bath towels

1

Bath mat

1 

Cloth dishes

1

Toilet roll

1 kit complementary towel can be ordered for a second person
LINEN RANGES
Three ranges are available

The simple kit you order it we deliver it to you …

The standard kit you order it, and we install it to you …

The same ones but in Quilt cover.

The VIP  the same, but with a bathrobe and a quality of upper linen              

(exists with flat sheets, or quilt cover)

The Executive Leading linen in flat sheets, quilt cover, and American beds            (flat sheet, Cover sheet and quilt cover) Towels 1 Bath  2  shower 1                          Bath mat, 1 dish towel and 2 guest towels.

Additional packs of towels could be ordered
1 Welcome pack included with Executive Pack
Testimony
It was once again a real pleasure because even if you do hard work it is always in a good mood so it is great!

Sigrid Clik Events
Carousel, caroussel, Ce qu'ils en pensent, Ce qu'ils en pensent, MBH Inc, MBH Inc
Hey Raul, Thank you very much for your help. Your polish is quite good! We are happy with your services. Regarding apartments it's good to have additional contact, we are in Cannes from time to time so we may use your facilities. Kind Regards, Marta

Sunreef Cannes yacht show 2019
Ce qu'ils en pensent
I would like to convey my absolute delight at staying at Le 74 – Cannes Croisette (24 Rue Victor Cousin). The apartment is stunning and upon arrival Raul, who was helpful for the entirety of the trip, was very informative. We loved our stay in Cannes and if we were to come back soon, we'd […] The Concierge…
Ce qu'ils en pensent
To satisfy our clientele, their work is inseparable of our. With them, we train a great team!
Cannes Rentals Services team

CRS satisfaction… guaranteed
Ce qu'ils en pensent
We work in confidence with Twister services; since more of 10 years, they are reliable, reactive and effective.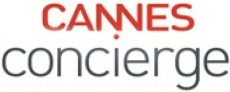 Rita . Cannes Concierge
Rita C Concierge
I have used Twister services for the last four years. They have always provided a professional service, very reliable, excellent quality of work all delivered in a very friendly and courteous manner. I would have no hesitation in recommending Twister Services.

Ms. Eliabeth B. EMC
Ms.Elisabeth EMC
clean quickly the apartments before and after the conventions and during the summer

Jocelyne riviera Evasion
Jocelyne Riviera Evasion
The best solution for internet and computer problems during the conventions…

Mr.Herald Croisette INTL
Herald Croisette INTL Cannes
I appreciate the care and the quality brought to the linen

"La réactivité de l'entreprise est une des valeurs clef de Twister Services, même lors des congrès les plus éprouvants…"

Mme. Sylvie ACCM
ACCM Cannes
FOR EVERYONE
Now our services has extended to the vacationers and the landlords, due to the strong growth of the market of the rent, we can suits your needs