Formula MS (Management Standard)
This Pack is specific for the properties in rental use.
Check-in of your customers (Welcome hand over the keys and quality form
Exchanges contact details
Presentation of your apartment including operating instructions of equipment
Information on the neighborhood, advice for the places to visit
Information on safety and security
Check-out of your customers take the keys back, and quality form
General control of the apartment,
Evacuation of any household waste, and collect linen
Security check of the apartment (water, gas, electricity)
Organization of the housework and preparation for the next occupant.
Formula MV (Management VIP)
This Pack is specific for the residential private homes.
Regular visits for security purposes
We check, Water, EDF, Gas, Internet, heating, air-conditioning, doors, windows, locks, and the pool, if applicable
We collect the mail, air the apartment and water the house plants
In the event of any problems, we contact you immediately by phone
An Email is sent on completion of the visit
The Landlords+
Organize the preparation of your apartment, or villa for your arrival
Preparing rooms, stocking the fridge with groceries, drinks, and flowers if   required
Maid services during your stay at your convenience, and final clean after your departure.
We supply all the cleaning materials and products
In addition, we offer a Spring-cleaning service
We could manage the personal linen (collect, wash, iron and replace)
IMPRESSIONS DE NOS CLIENTS
It was once again a real pleasure because even if you do hard work it is always in a good mood so it is great!

Sigrid Clik Events
Carousel, caroussel, Ce qu'ils en pensent, Ce qu'ils en pensent, MBH Inc, MBH Inc
Hey Raul, Thank you very much for your help. Your polish is quite good! We are happy with your services. Regarding apartments it's good to have additional contact, we are in Cannes from time to time so we may use your facilities. Kind Regards, Marta

Sunreef Cannes yacht show 2019
Ce qu'ils en pensent
I would like to convey my absolute delight at staying at Le 74 – Cannes Croisette (24 Rue Victor Cousin). The apartment is stunning and upon arrival Raul, who was helpful for the entirety of the trip, was very informative. We loved our stay in Cannes and if we were to come back soon, we'd […] The Concierge…
Ce qu'ils en pensent
To satisfy our clientele, their work is inseparable of our. With them, we train a great team!
Cannes Rentals Services team

CRS satisfaction… guaranteed
Ce qu'ils en pensent
We work in confidence with Twister services; since more of 10 years, they are reliable, reactive and effective.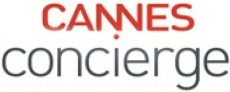 Rita . Cannes Concierge
Rita C Concierge
I have used Twister services for the last four years. They have always provided a professional service, very reliable, excellent quality of work all delivered in a very friendly and courteous manner. I would have no hesitation in recommending Twister Services.

Ms. Eliabeth B. EMC
Ms.Elisabeth EMC
clean quickly the apartments before and after the conventions and during the summer

Jocelyne riviera Evasion
Jocelyne Riviera Evasion
The best solution for internet and computer problems during the conventions…

Mr.Herald Croisette INTL
Herald Croisette INTL Cannes
I appreciate the care and the quality brought to the linen

"La réactivité de l'entreprise est une des valeurs clef de Twister Services, même lors des congrès les plus éprouvants…"

Mme. Sylvie ACCM
ACCM Cannes
TAKE TIME TO HAVE A GUARDIAN ANGEL AT YOUR SIDE
MV & Landlords+ is available by annual contract.
MS is seasonal but during the season congress and summertime it's better to book early