OUR PROMISES, OUR VALUES
FOR YOU BY US FOR ALL

Aware of the care that everyone has to make to our environment, we train our teams to have an ecological approach by avoiding waste, by avoiding the use of plastic and non-environmentally friendly products.
Green management requires the eco-responsibility of everyone.
TESTIMONY
I would like to convey my absolute delight at staying at Le 74 – Cannes Croisette (24 Rue Victor Cousin). The apartment is stunning and upon arrival Raul, who was helpful for the entirety of the trip, was very informative. We loved our stay in Cannes and if we were to come back soon, we'd […] The Concierge…
Ce qu'ils en pensent
To satisfy our clientele, their work is inseparable of our. With them, we train a great team!
Cannes Rentals Services team

We work in confidence with Twister services; since more of 10 years, they are reliable, reactive and effective.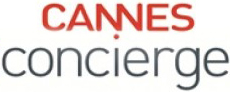 Rita . Cannes Concierge
Rita C Concierge
I have used Twister services for the last four years. They have always provided a professional service, very reliable, excellent quality of work all delivered in a very friendly and courteous manner. I would have no hesitation in recommending Twister Services.

Ms. Eliabeth B. EMC
Ms.Elisabeth EMC
clean quickly the apartments before and after the conventions and during the summer

Jocelyne riviera Evasion
Jocelyne Riviera Evasion
The best solution for internet and computer problems during the conventions…

Mr.Herald Croisette INTL
Herald Croisette INTL Cannes
I appreciate the care and the quality brought to the linen

"La réactivité de l'entreprise est une des valeurs clef de Twister Services, même lors des congrès les plus éprouvants…"

Mme. Sylvie ACCM
ACCM Cannes
Twister Service
Present on all Cannes congresses